MPs come together to improve eating disorder policy
Parliament was dissolved for the General Election. During Dissolution APPGs do not exist and will need to re-register when the new Parliament commences. Beat will look to work with MPs to do this as soon as is reasonably possible once Parliament is sitting again.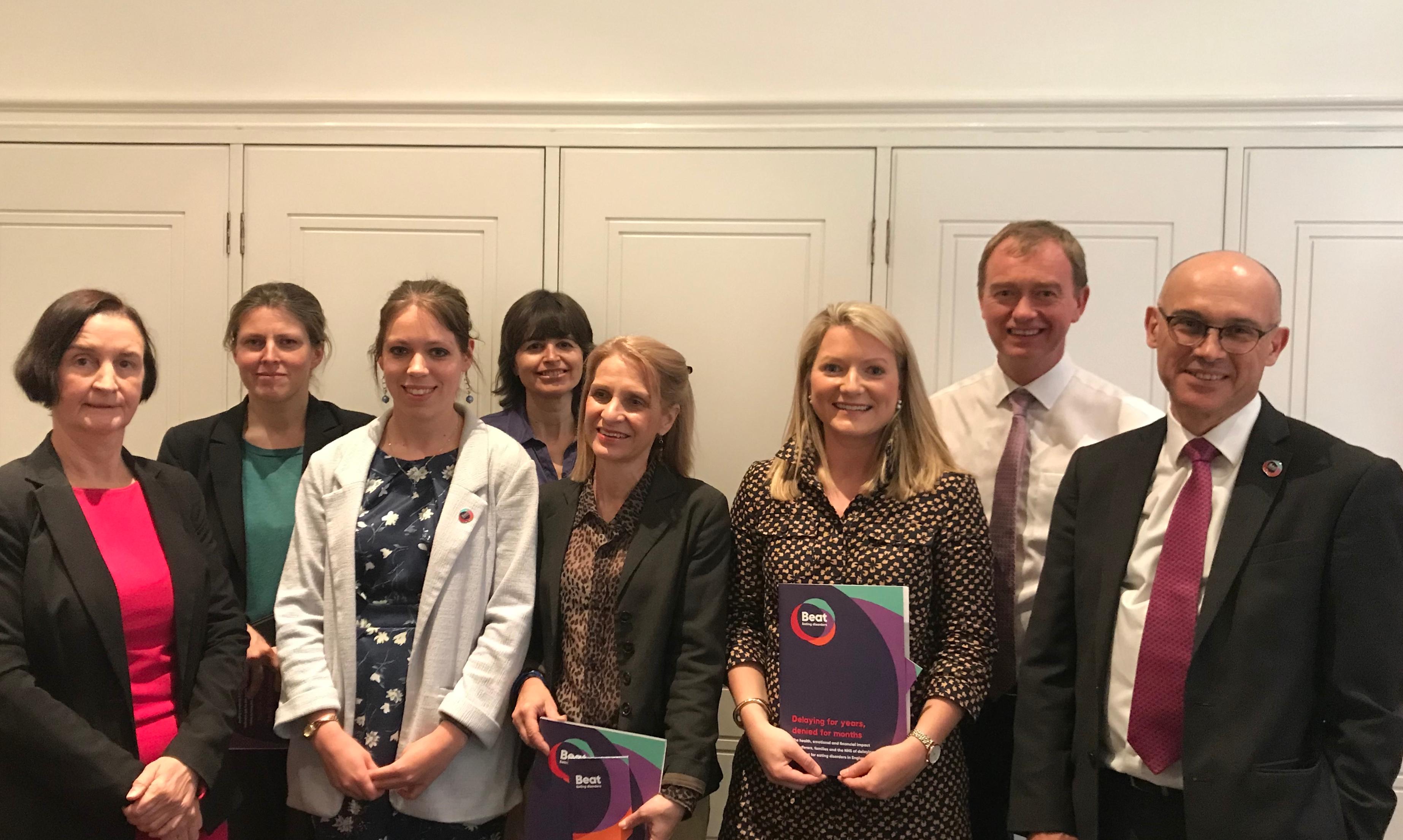 A new All-party Parliamentary group on eating disorders has been set up, bringing together MPs from across Parliament to improve policy, in particular improving access and treatment for people affected by eating disorders and measures that support prevention and early intervention
Beat's Chief Executive Andrew Radford said:
"Beat is delighted to have been invited to provide the Secretariat for the new All-party Parliamentary group on eating disorders. It is very encouraging to see politicians from all parties coming together to ensure more people can access specialist, effective treatment for eating disorders.
"More people than ever are in treatment for these serious mental illnesses, but there is still an need for improvements in policy. On average it takes nearly three and a half years for someone to get treatment after first falling ill. We would not accept such a long delay for other conditions, and we need to ensure people can get the help they need quickly. The sooner someone gets treatment, the better their chance of a rapid and sustained recovery.
"The causes of eating disorders are still little understood, and if we are to end the pain and suffering caused by eating disorders, we need more research into how these devastating illnesses could be prevented or cured.
"We look forward to working with MPs and other stakeholders to help make that vision a reality."
Chair of the All Party Parliamentary Group (APPG) for Eating Disorders, Kirstene Hair MP said:
"Improving the provision for those who suffer from an eating disorder is an issue that transcends party politics. I was delighted to get this group off the ground and be nominated Chair. We have had interest from MPs of all colours to join the group and the UK's eating disorder charity Beat have kindly agreed to take on the role of Secretariat.
"The group will work to recommend improvements to service provision across the United Kingdom, including reducing waiting times and ensuring everyone has access to good quality inpatient and outpatient care. Patient care cannot be based on a postcode lottery.
"Now the APPG is officially set up, it is time to get to work. We will be engaging with service users, providers, third sector organisations and Government to improve service provision and increase awareness of eating disorders."